Dear Friends and Colleagues,
It is our pleasure to invite you to the 15th Asia-Pacific Vitreo-retina Society (APVRS) Congress in Taipei, from November 18 – 20, 2022.

The APVRS strives to provide a platform for delivering the latest discoveries and knowledge in the field of vitreo-retina. The  APVRS Congress is one of the key ophthalmology conferences in the Asia-Pacific region, attracting leading vitreoretinal specialists from around the world to share their knowledge and experience. Our annual congress is also an excellent platform for specialists to network and establish collaborations and friendships.

Entering year three of the pandemic, I am delighted that Taipei will be the first to host a physical APVRS congress. We are committed to presenting another world-class scientific event for delegates to keep up to date with the latest research findings in the field of vitreo-retina. The long-due APVRS congress also allows colleagues to reconnect and network with one another face-to-face. From bustling night markets to impressive architectural landmarks, Taipei will be the best place for enjoying the time off the congress.

Rest assured that selected sessions shall be available virtually through live broadcasting or on-demand viewing.

Do block your diary to attend this Congress and we look forward to welcoming you in both a face-to-face and virtual setting in November, in the wonderful city of Taipei.


With Warmest Regards,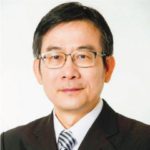 Prof. Chi-Chun Lai
Congress President, APVRS 2022
President, Asia-Pacific Vitreo-retina Society