From Taiwan Taoyuan International Airport to Taipei Nangang Exhibition Center 
By taxi 
There are taxi services available on the west side of the Terminal 1's and Terminal 2's Arrivals Lobby at the Taiwan Taoyuan International Airport, provided 24 hours a day, all year round. 
Fare standards 
Taxi fare is based on the meter, highway tolls not included. Fares are charged according to set standard rates. A one-way taxi fare between the airport and Taipei is around NT$1,200- NT$1,500.
Service number
Terminal 1 Taxi service center: +886-3-3982832 
Terminal 2 Taxi service center +886-3-3983599
By MRT 
Step 1: From Taoyuan Airport Station to Taipei Main
Taoyuan Airport MRT (A13 Airport Terminal 2 Station/A12 Airport Terminal 1 Station) to A1 Taipei Main Station.
Ticket price: NT$16

Trip length: 35 minutes (Express)

Intervals: 15 (minutes)

Business Hours: Taiwan Taoyuan International Airport (Express) 06:14-22:44
Step 2 : From Taipei Main Station to Taipei Nangang Exhibition Center, Hall 2 (TaiNEX 2)
Take Taipei MRT-Bannan Line (Blue) from Taipei Main Station to MRT Taipei Nangang Exhibition Center.
More information: https://www.tainex.com.tw/en/service/transportation/mrt 
By Bus
Route 1843 (KUO-KUANG Motor Transport)
Ticket price: NT$160

Duraton: 80 minutes

Depart: Taipei Nangang Exhibition Hall

Arrive: Taipei Taoyun International Airport

Phone: 886-3-383-4004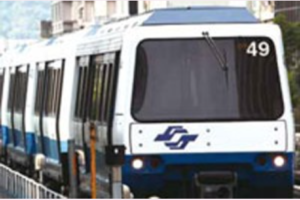 Mass Rapid Transit System
The MRT currently has six lines in operation. Tickets can be purchased at automatic ticket machines in all MRT stations. A "Single-journey Ticket" costs between NT$20 to NT$65 depending on distance. A NT$180 "Taipei one-day Pass" purchased from a service booth will allow unlimited travel among all MRT lines within one day. The MRT runs from 6 am to 12 midnight seven days a week. Smoking, eating, drinking or gum chewing are strictly prohibited on all MRT trains.
More information:  https://english.metro.taipei/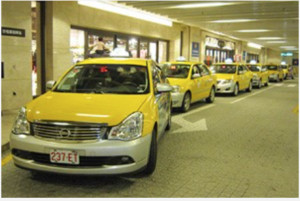 Taipei has a huge fleet of taxis. Charges are NT$70 for the first 1.25km and NT$5 for each additional 200 meters. An additional NT$5 is charged for every two minutes of waiting, and a 20% surcharge is added to fares between 11 p.m. and 6 a.m. All fares appear on the meter, except for a NT$10 charge for cabs dispatched by phone and for each piece of luggage placed in the taxi trunk. Tips are not required.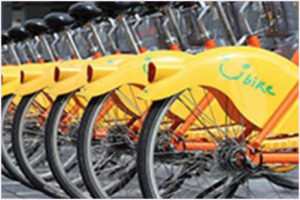 The Taipei Bike Sharing System is abbreviated as YouBike. It uses an unmanned automated management system to provide "A Leases and B Returns" 24- hour bike rental service, in hope that the citizens will choose bikes as their short-distance transit vehicles. You may rent a Youbike either as a Member or as a Single rental user. Single Rental users can use Kiosks at each station to rent a bike and use credit cards to pay usages fees. The rate is NT$ 10 per 30 minutes within the first 4 hours, NT$ 20 per 30 minutes between 4 to 8 hours, and NT$ 40 per 30 minutes exceeding 8 hours.